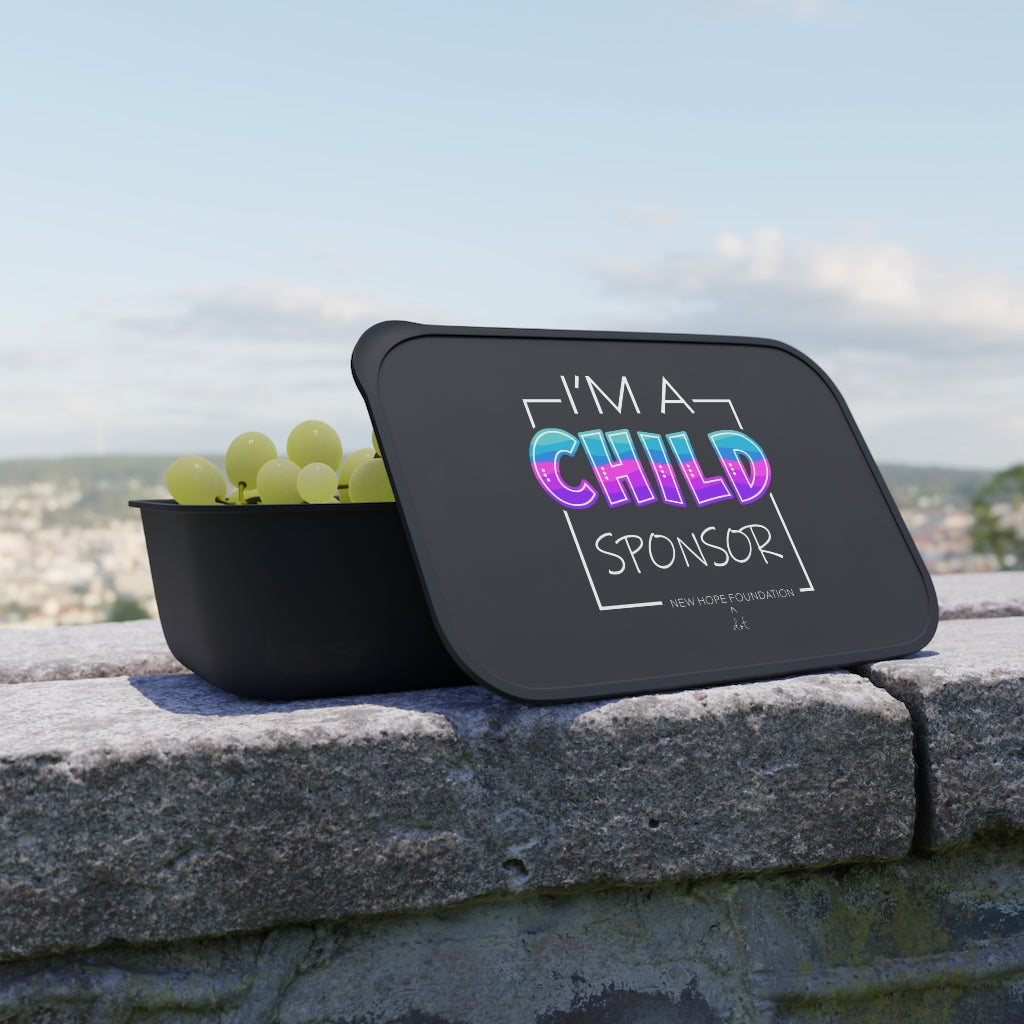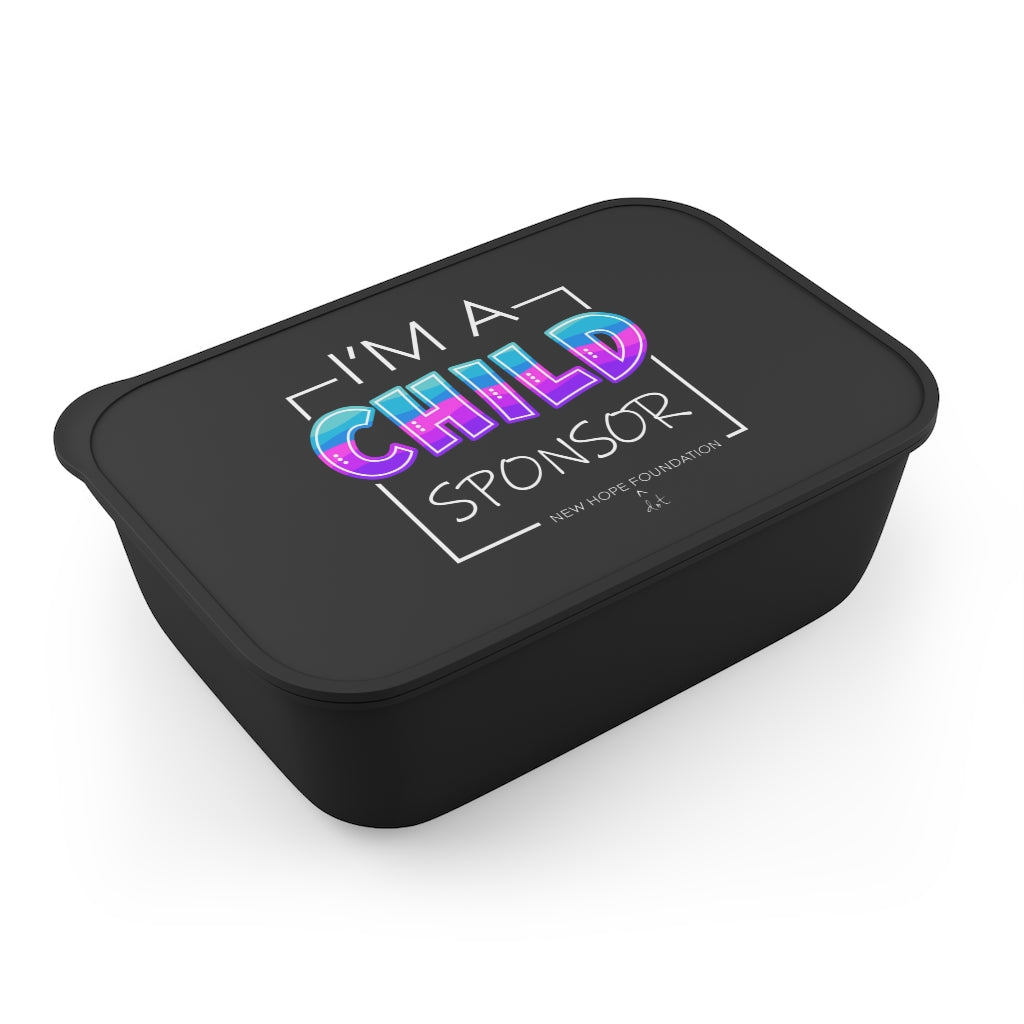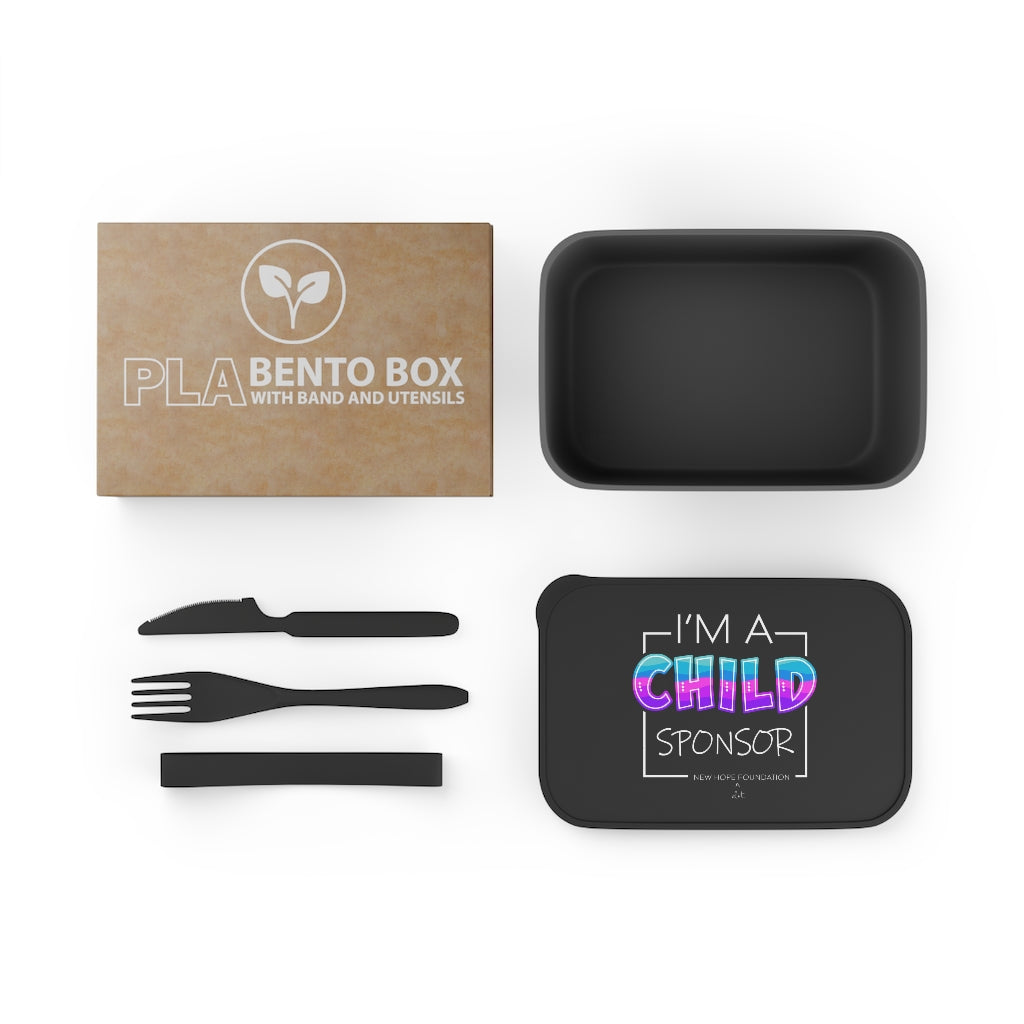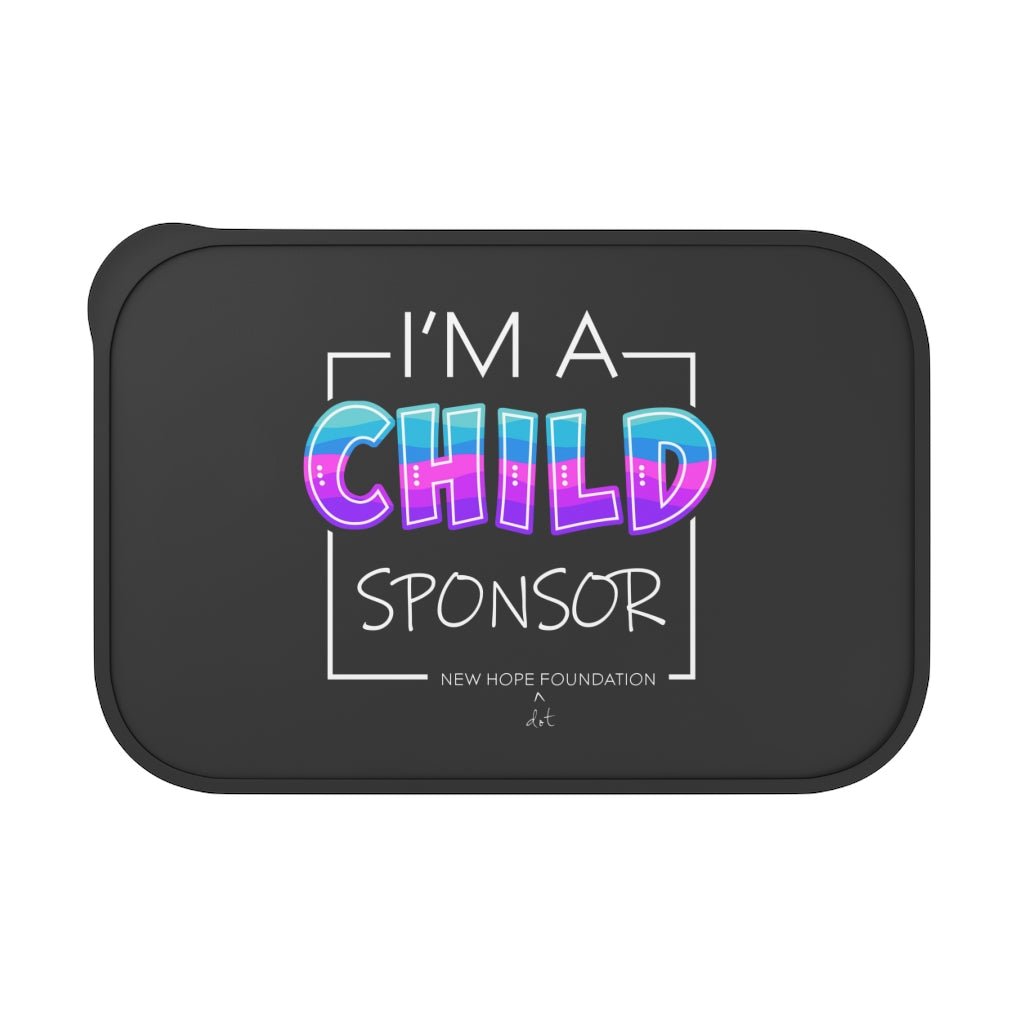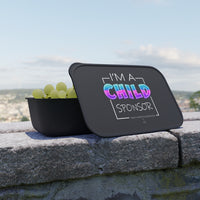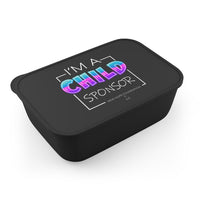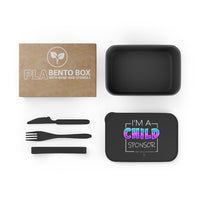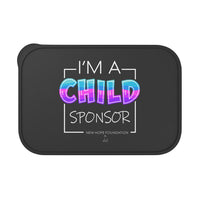 "I'm a Child Sponsor" NHF Bento Box
Bento boxes are all the rage, and this stylish container is crafted using a bioplastic made from plant starches. Strong and eco-friendly, it's a great alternative to traditional plastic. It comes with its own utensils and a sturdy rubber band to keep your edible goodies secure. Take your lunch breaks in style and show off the fact that you sponsor a child with New Hope Foundation!
The box should be hand-washed only. It is not suitable for liquids or microwaving.
• 100% black PLA bioplastic
• 7.4" x 5.1" x 2.3" (18.8cm x 13cm x 5.8cm)
• Includes a rubber band and PLA bioplastic utensils
Please note that mockups shown are computer generated. Actual print colors may appear less vibrant.
Not a child sponsor yet? No problem! Click here and become one today!