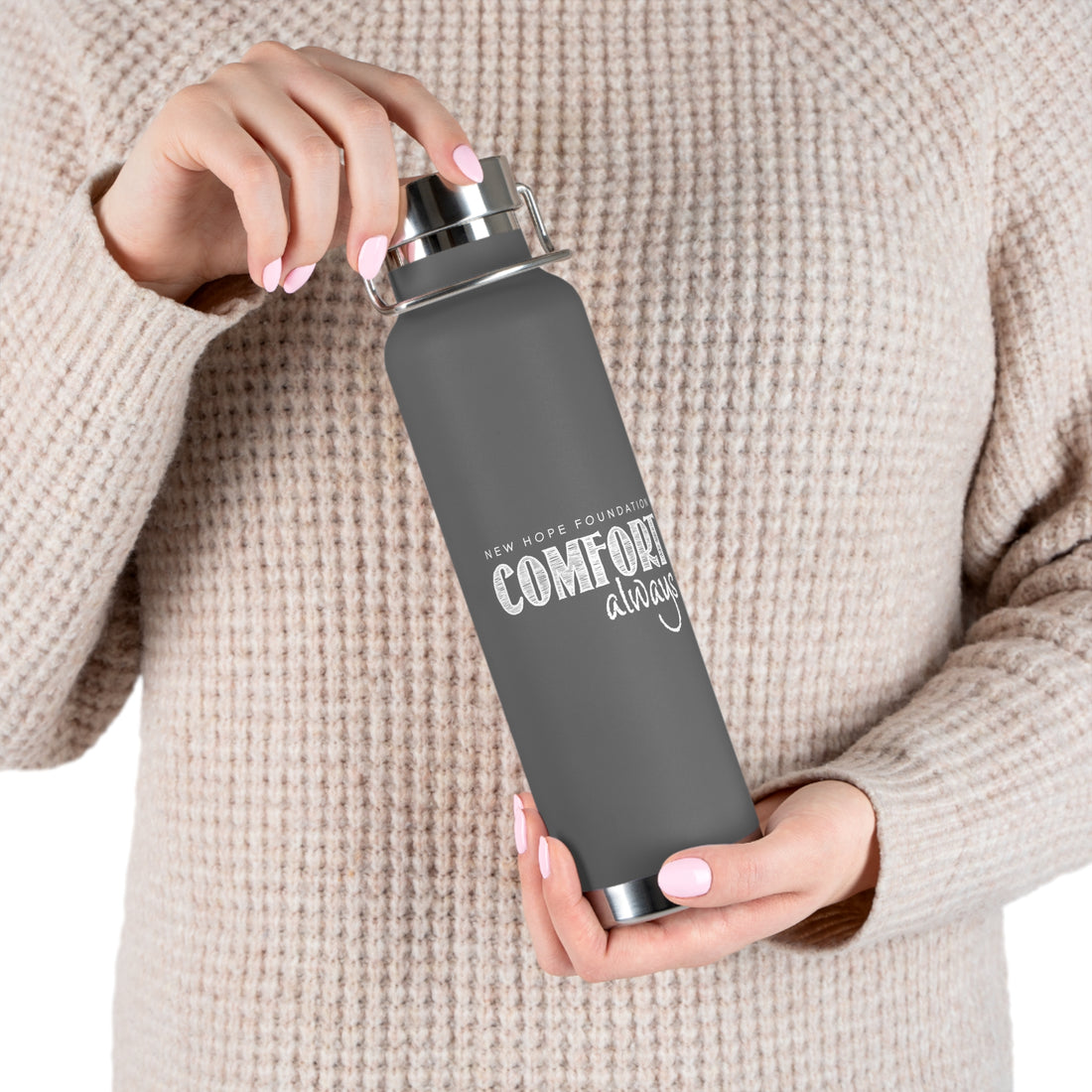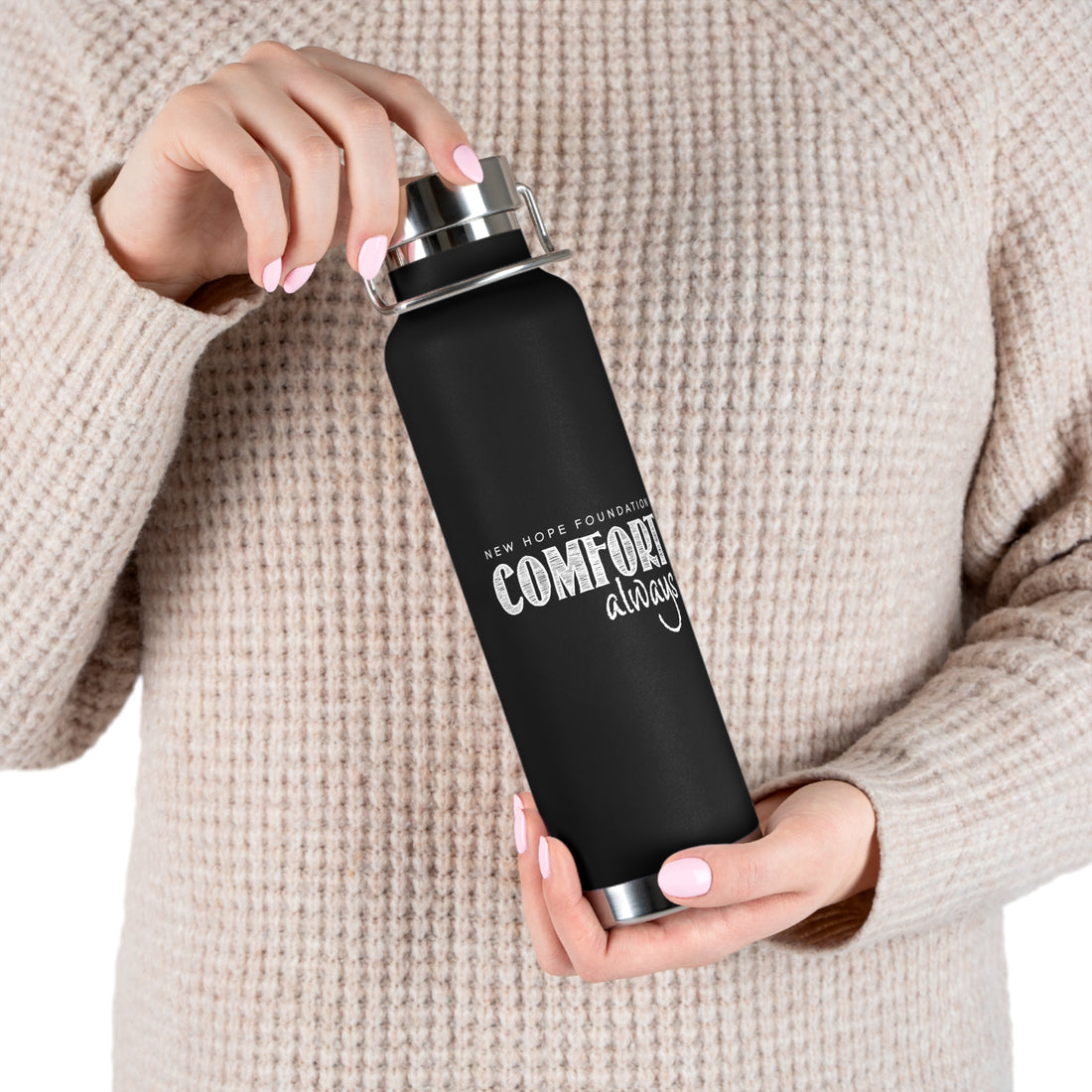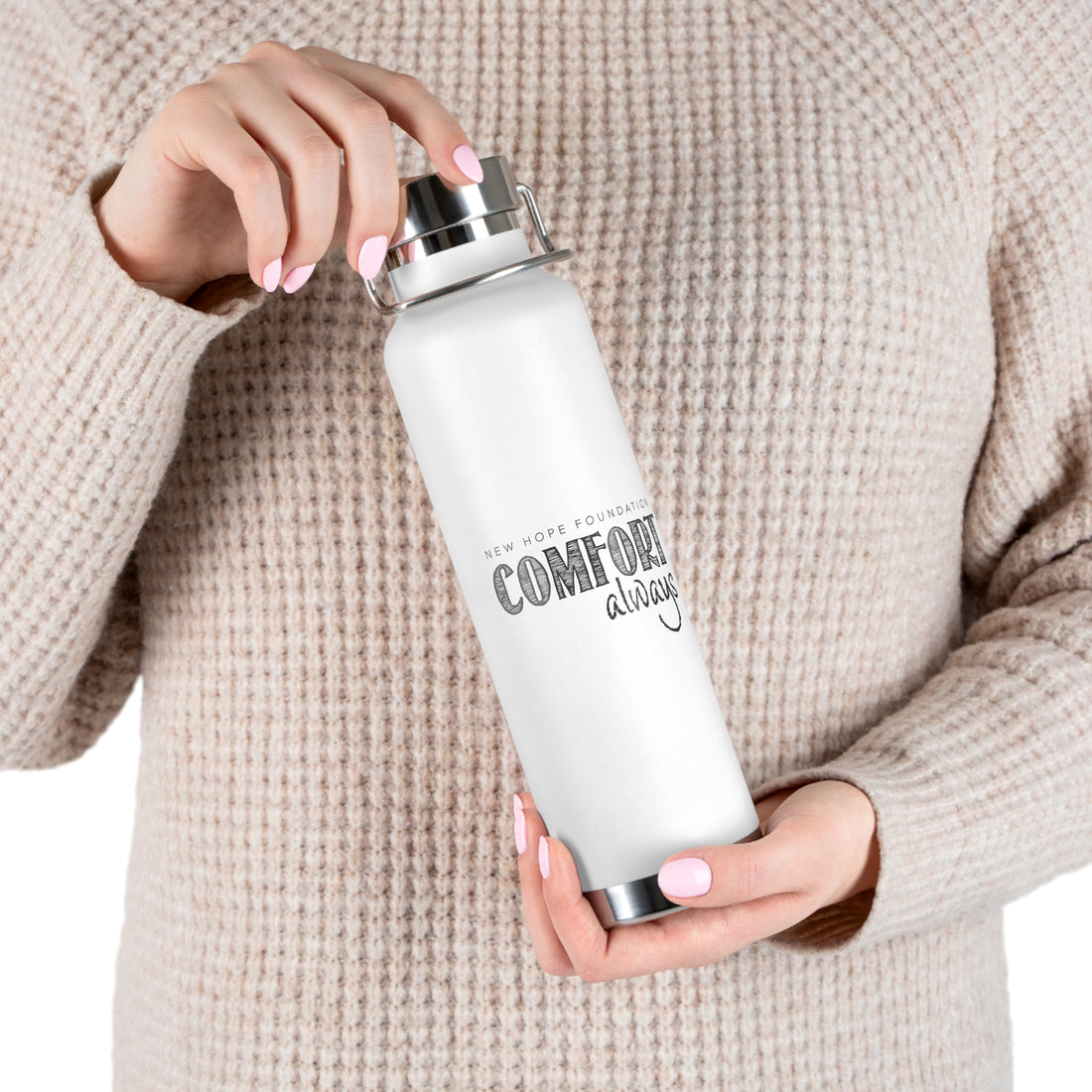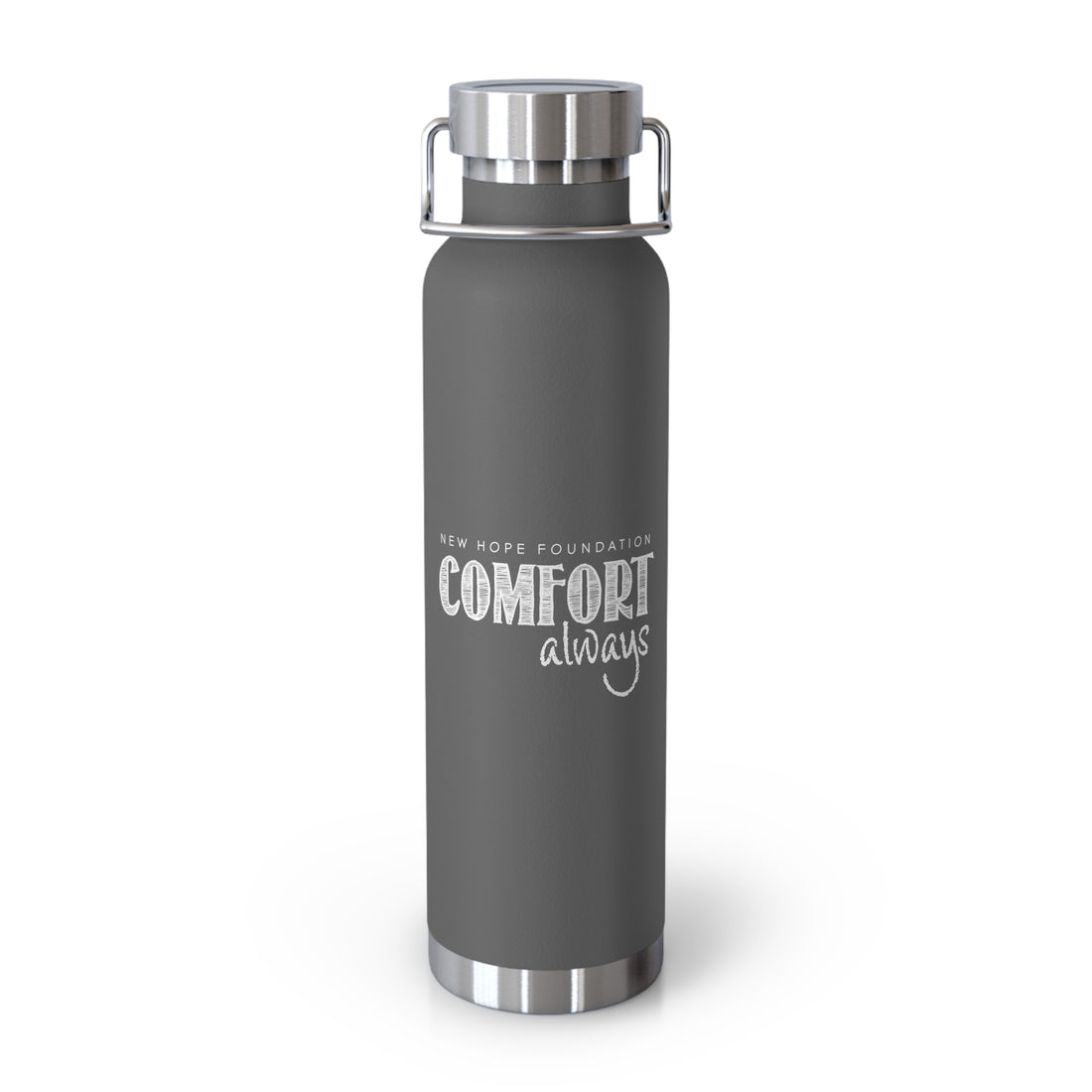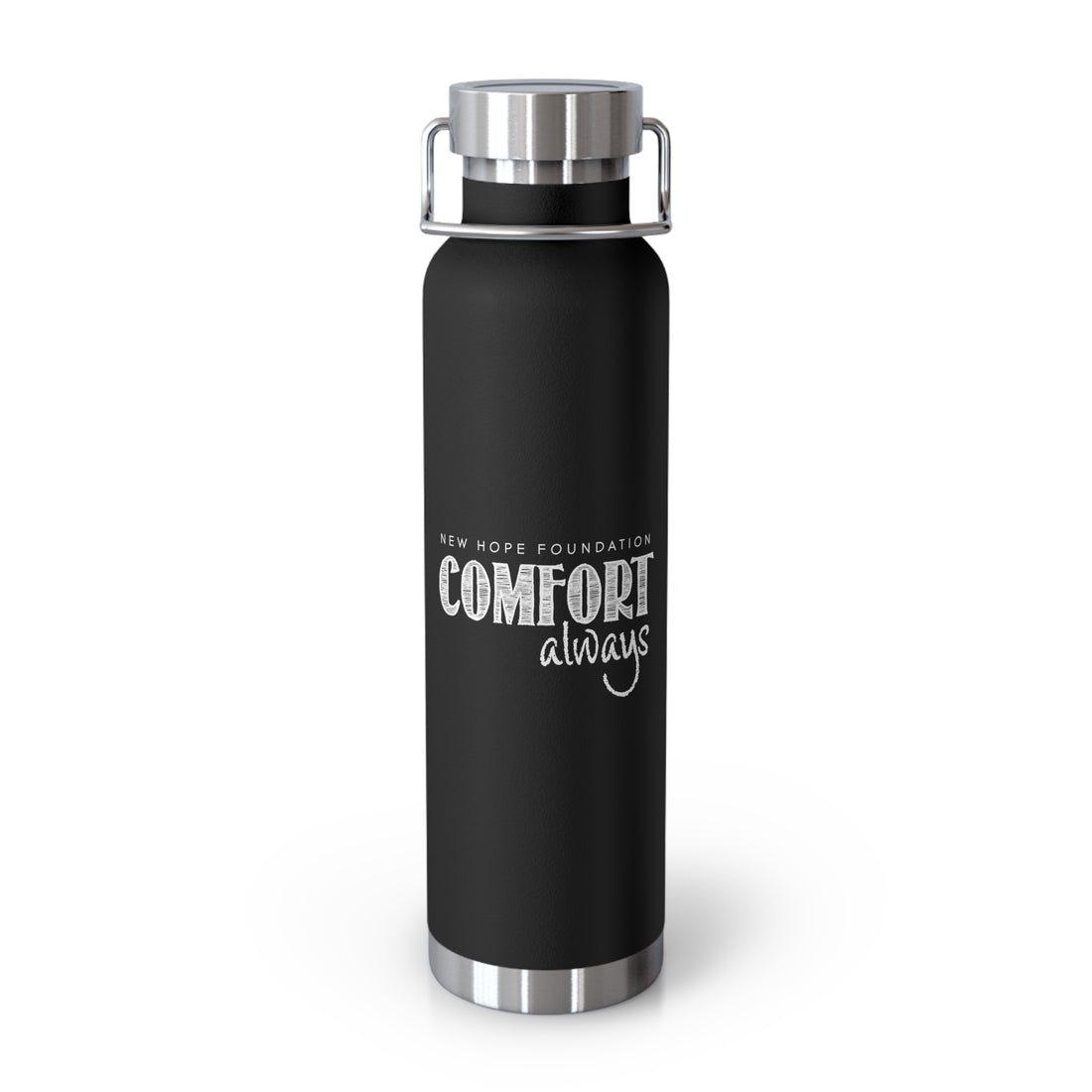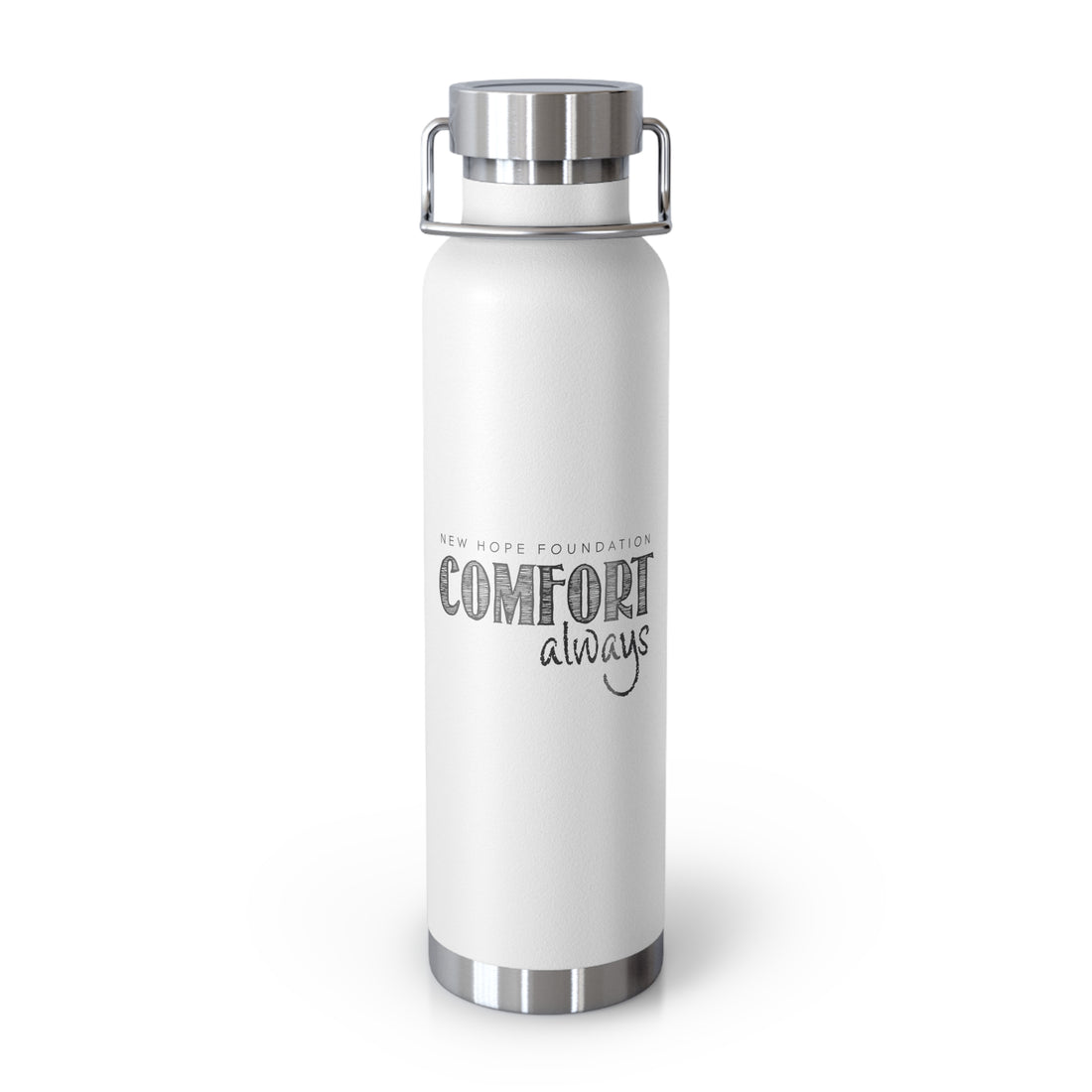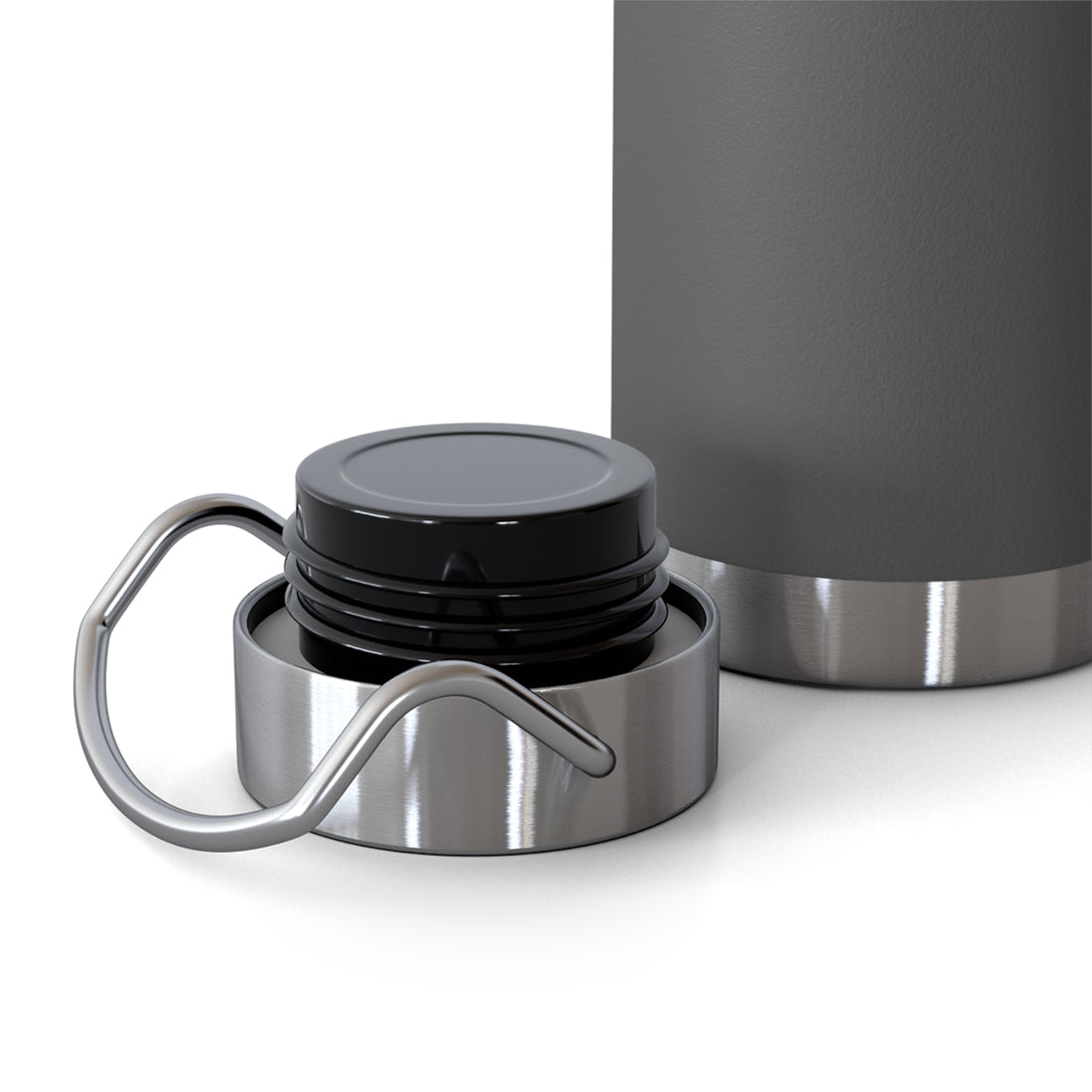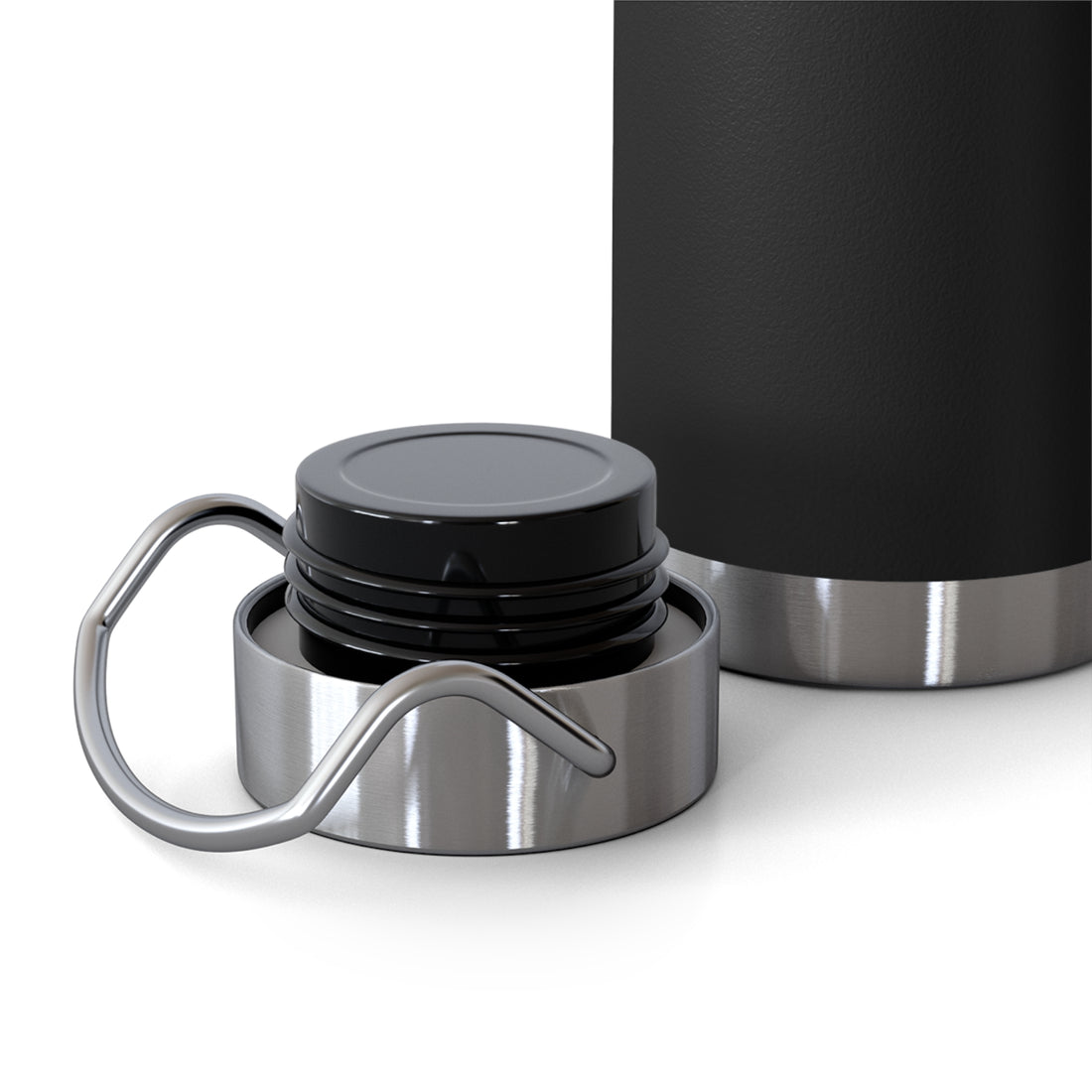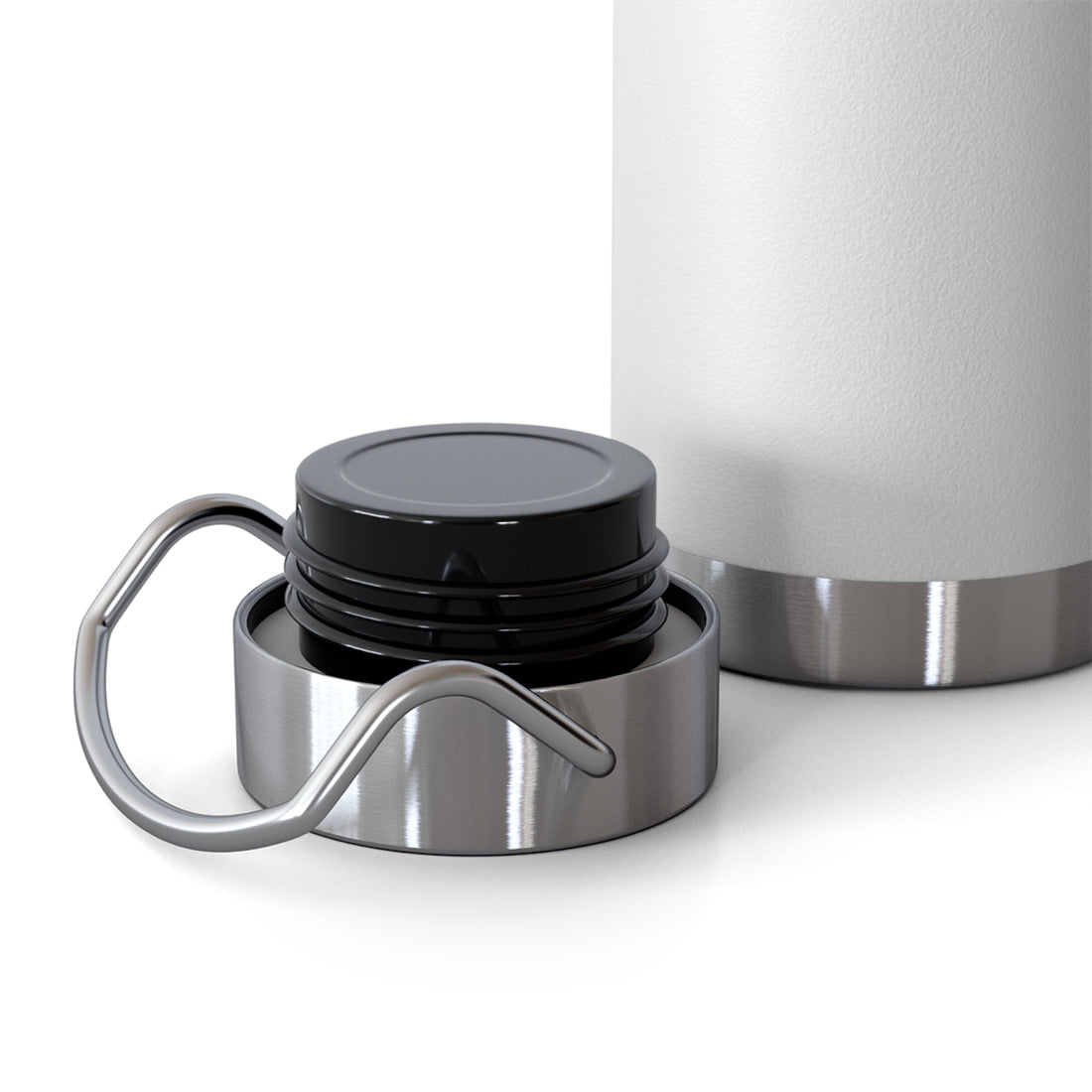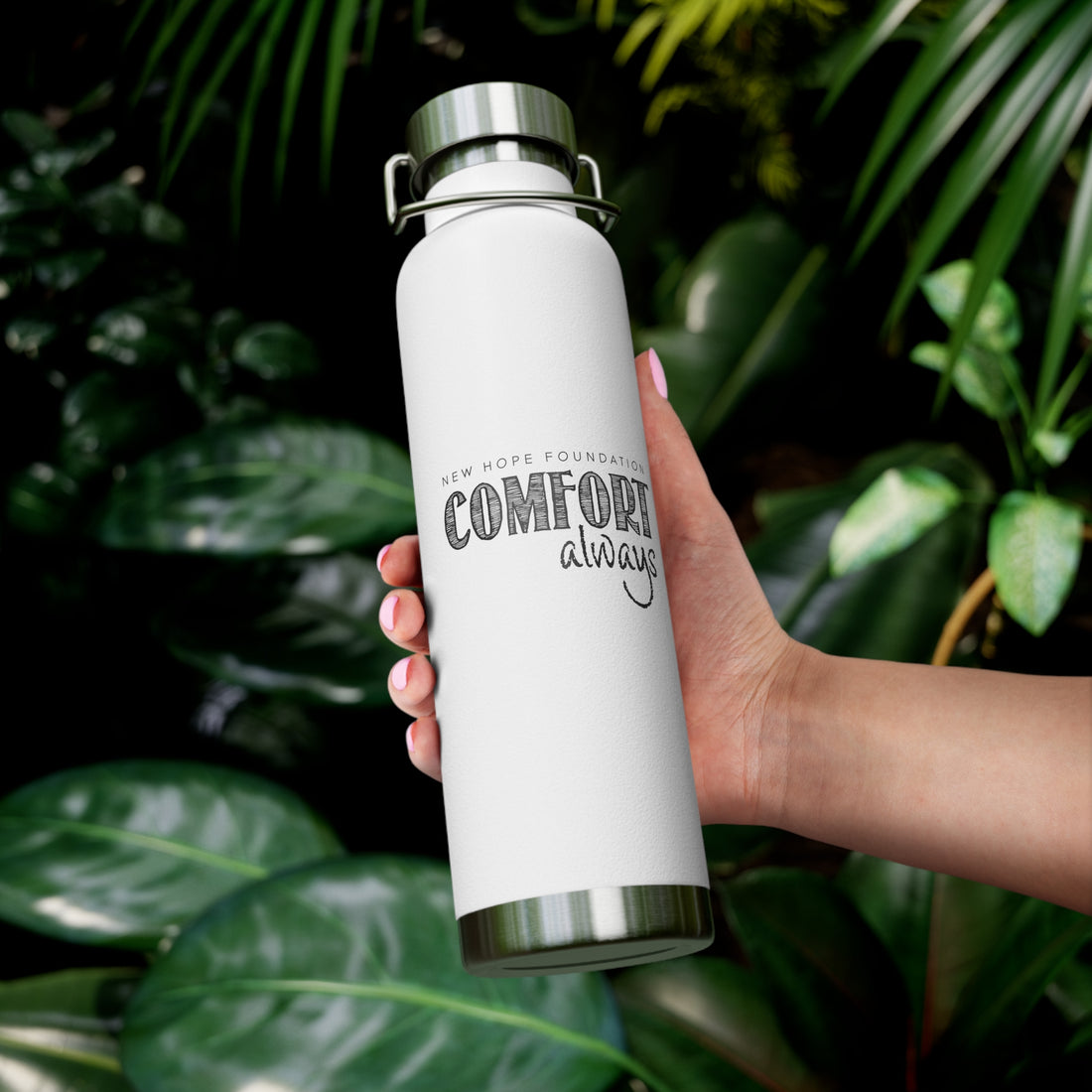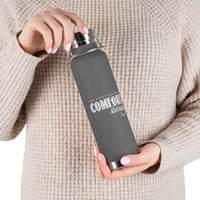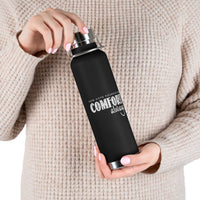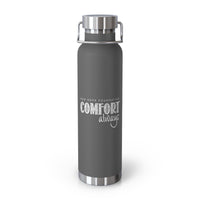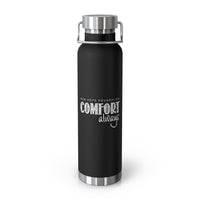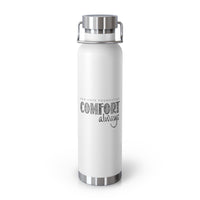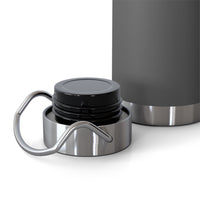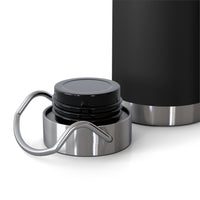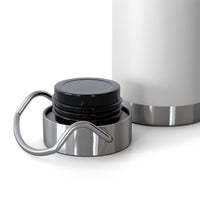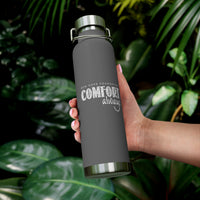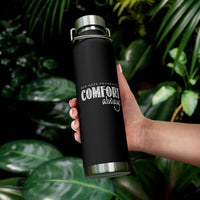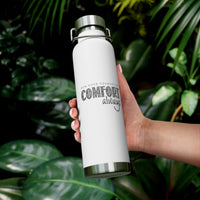 "Comfort Always" NHF Vacuum Insulated Bottle
Our copper vacuum insulated bottle is perfect for preserving the temperatures of your favorite beverages—both hot and cold. Double-wall construction ensures that hot liquids can remain hot up to 12 hours, while cold beverages can last up to 48 hours. That's a full two days! Built to fit standard vehicle cup holders, the bottle is also condensation-proof (no sweating or slipping), and both scratch and fade resistant.  With our popular "Comfort Always" design on the side, you can show your support for New Hope Foundation everywhere you go!
This custom printed bottle should be hand-washed only.
• BPA free
• 22 oz / 0.65 l
• Spill-proof design
• Scratch and fade resistant
• Height: 10.6"/ Diameter: 2.9"
• Available in three colors
Please note that the print provider cannot guarantee that the design placement will line up with the cap handle as shown in mockups.