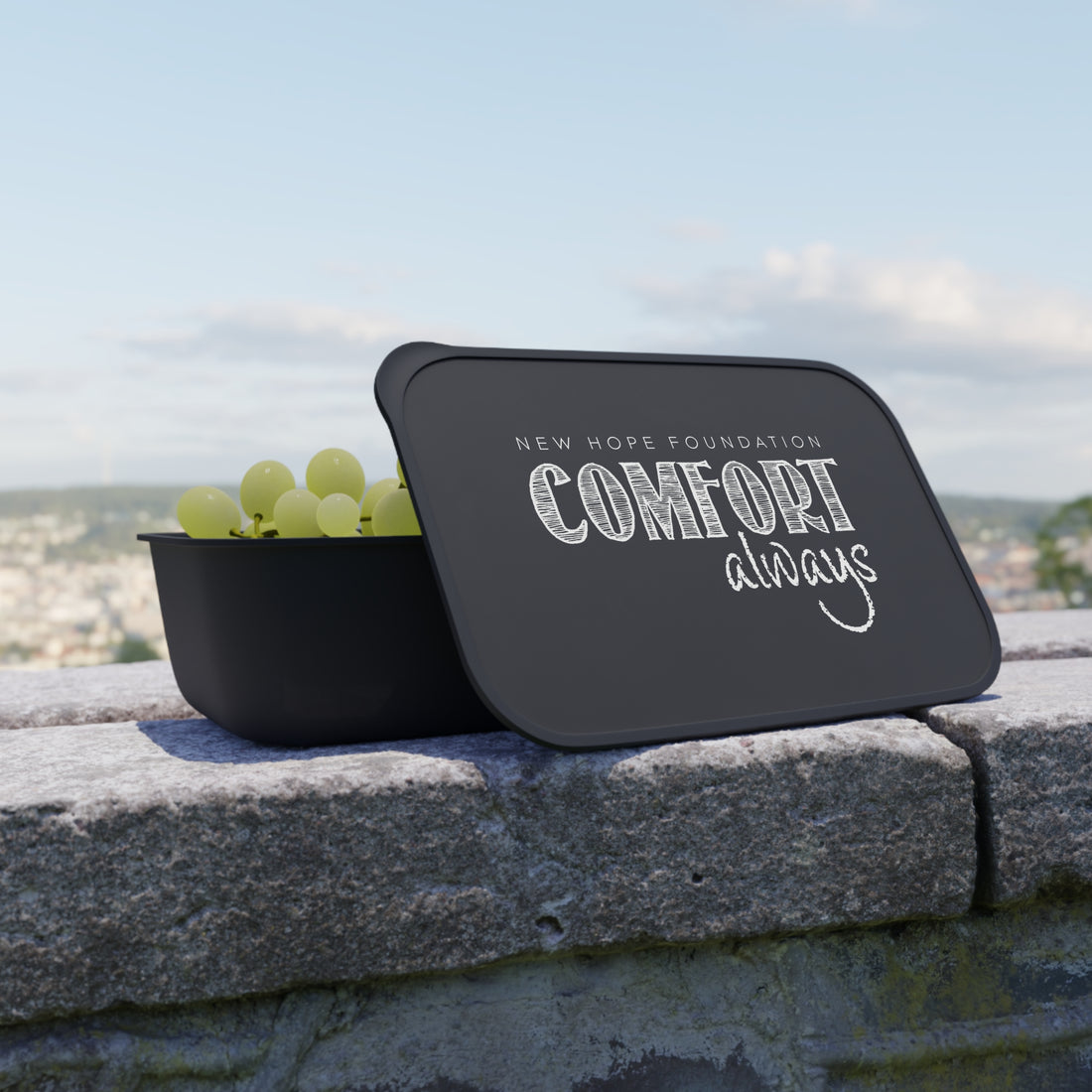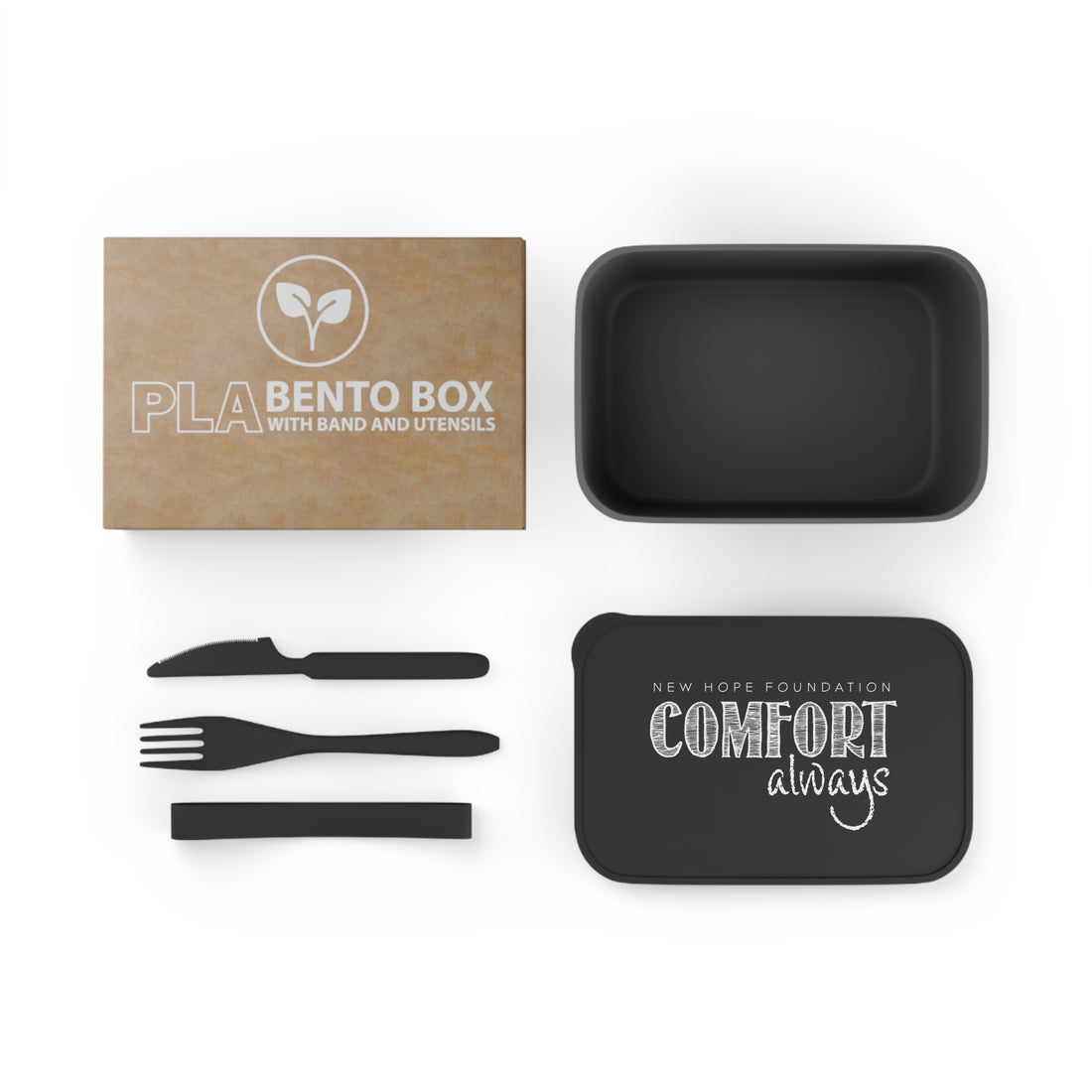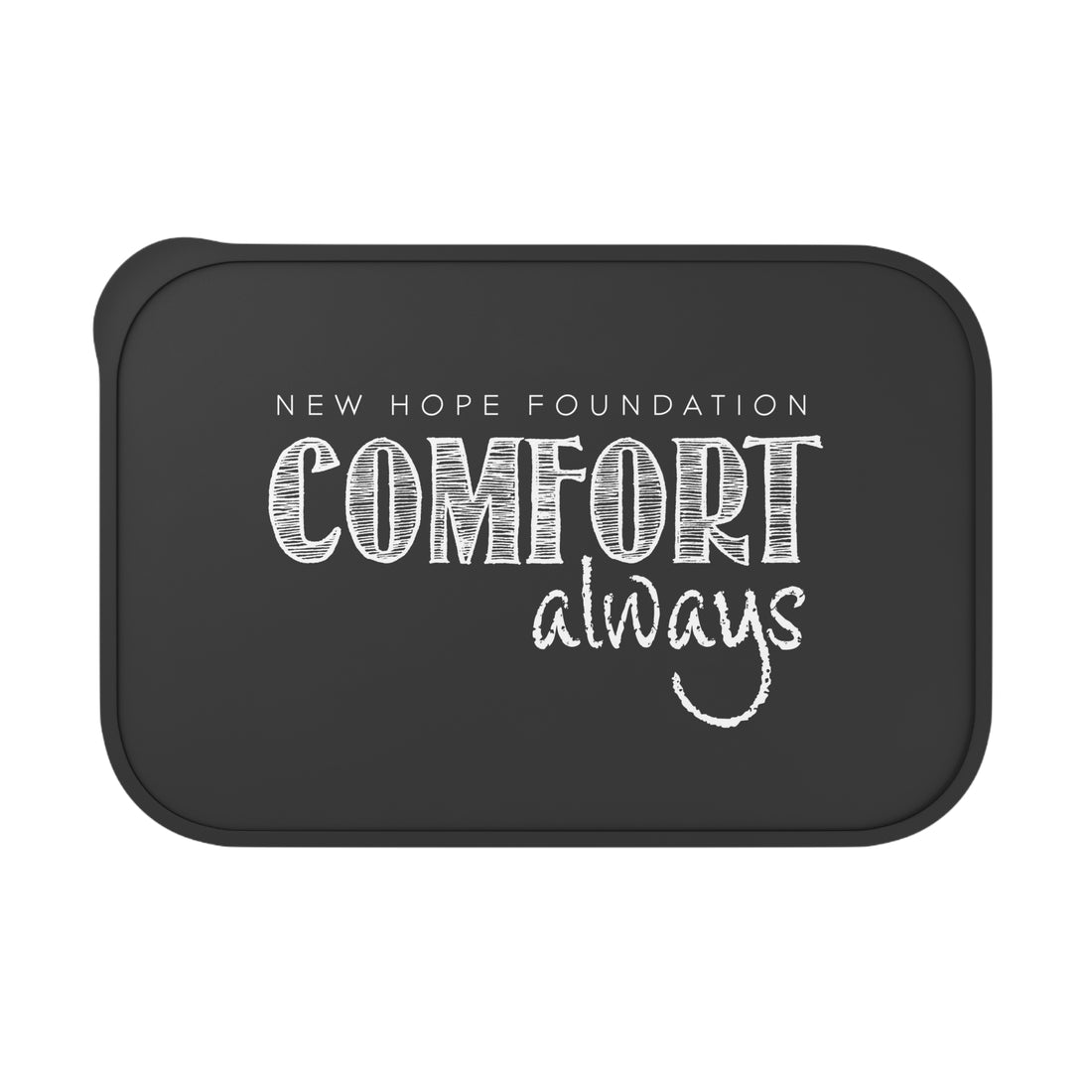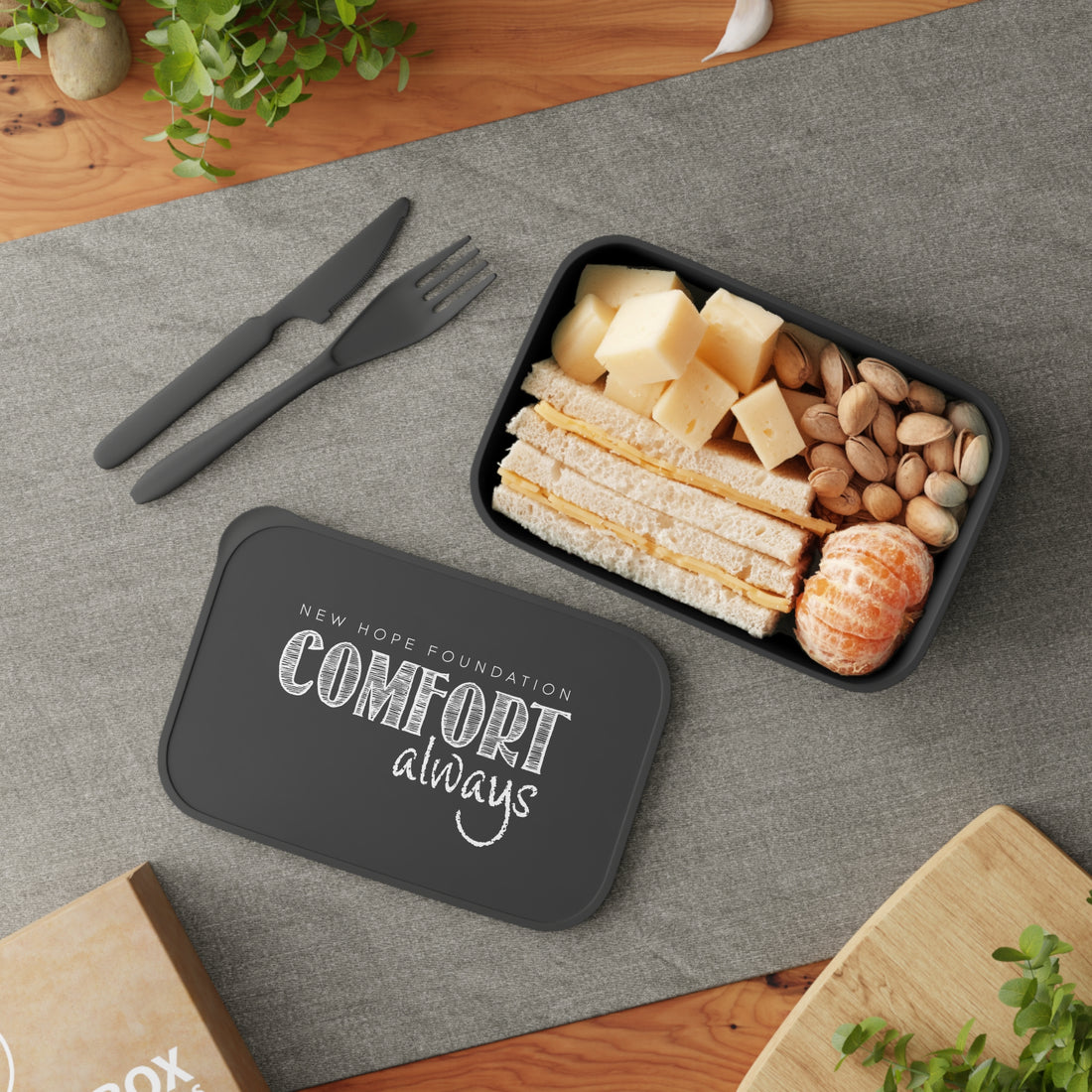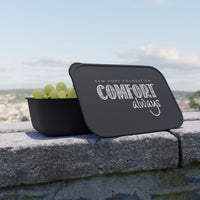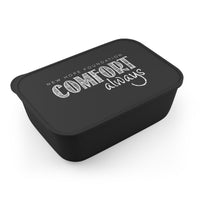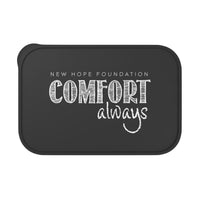 "Comfort Always" NHF Bento Box
This striking bento box is crafted using a bioplastic that is made from the polylactic acid of plant starches. That means it's a great alternative to traditional plastic. It is both strong and eco-friendly, and it comes with a sturdy rubber band to keep all its contents secure. Show off your support for New Hope Foundation with our popular "Comfort Always" design every time you take a lunch break!
The box should be hand-washed only. It is not suitable for liquids or microwaving.
• 100% black PLA bioplastic
• 7.4" x 5.1" x 2.3" (18.8cm x 13cm x 5.8cm)
• Includes a rubber band and PLA bioplastic utensils